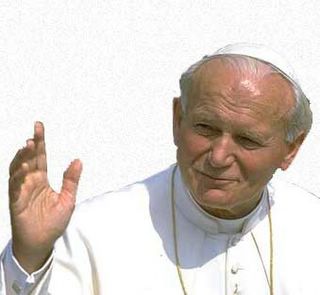 "Well done, good and faithful servant"
While I am not a Catholic, and have some real reservations about some tenets of Catholic doctrine and dogma, I have always had a deep appreciation for John Paul II. His consistent stand upon Scripture, his deep compassion for people of all races and classes, his stubborn faith in the face of Nazism and Communism and his willingness to speak the truth will long be remembered. May we learn from his life and faith.

Rest in Peace, Il Papa...