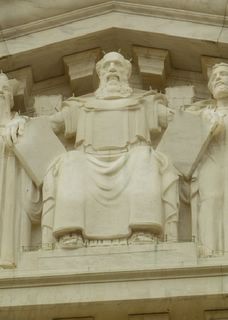 Moses on the rear facade of the U.S. Supreme Court

This is just one of the great images to be found on this poster.
This four-color poster measures 3' wide by 2' high and features full-color photos of 13 religious sculptures and artworks that can presently be found in government buildings such as the Library of Congress, the U.S. Supreme Court, the U.S. Capitol, and the Ronald Reagan Building.
How important it is that we remind oursleves and our children of the Judeo-Chrisian heritage of this great nation.